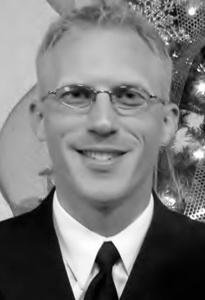 Kenneth J. "KJ" Green holds the rank of Commander as a Health Services Officer in the Commissioned Corps of the United States Public Health Service. Under the leadership of the U.S. Surgeon General, Commissioned Corps officers fulfill their mission to protect, promote, and advance the health and safety of our Nation by filling essential public health, clinical, and leadership roles within various federal government departments and agencies.
In fulfillment of this mission, KJ currently serves as the Deputy Chief of the Behavioral Health Consultation and Liaison Service at Fort Belvoir Community Hospital, a Joint Task Force military treatment facility in the Washington, DC metropolitan area of northern Virginia. KJ serves a catchment area that, in addition to Fort Belvoir, includes The White House, The Pentagon, Joint Base Myer-Henderson Hall, The Washington Navy Yard, Marine Corps Base Quantico, Joint Base Andrews, and Joint Base Anacostia-Bolling. As a clinician, KJ responds to behavioral health consults placed by the hospital's Emergency Department, Family Medicine Inpatient Service, Mother-Baby Unit, Intensive Care Unit, and all other medical inpatient units. The hospital together with Walter Reed National Military Medical Center comprise the Defense Health Agency's National Capital Region Medical Directorate. KJ also serves as an active member of the USPHS Service Access Team-1 (SAT-1) deployment team.
Prior to his current assignment, KJ was stationed at the Raymond W. Bliss Army Health Center on Fort Huachuca in southern Arizona, where he was the Warrior Transition Unit Behavioral Health Officer. The U.S. Army established Warrior Transition Units to provide personal support to soldiers wounded in the line of duty, who require at least six months of rehabilitative care and complex medical management to either return to duty, or to medically discharge from the military. As a collateral assignment, KJ served as the Deputy Chief of the hospital's Behavioral Health Department.
Before commissioning as an officer in the Public Health Service, KJ operated a private therapy practice in Indiana. KJ still maintains a small caseload of patients to whom he provides services pro bono in addition to his duties as an officer in the Public Health Service.
KJ earned a Bachelor of Science degree from Purdue University, a Master of Social Work degree from Indiana University, and is currently completing a Doctor of Behavioral Health degree from Arizona State University, where he has been inducted into the Honor Society of Phi Kappa Phi. KJ holds a license to practice clinical social work in the State of Indiana and the Commonwealth of Virginia, and is a Board Certified Diplomate with the American Board of Examiners in Clinical Social Work. KJ maintains professional memberships in the National Association of Social Workers, the American Public Health Association, the Association of Military Surgeons of the United States, and the Commissioned Officers Association of the U.S. Public Health Service.