In my experience, many people do not know about the Commissioned Corps of the U.S. Public Health Service and claim to have never heard of us. This is likely because, as it is stated in our Service's March, we fight a silent war against disease through research and treatment. While you may not know us by name, you likely know our work. Recently, we were instrumental in combating the most widespread Ebola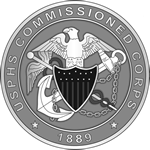 virus epidemic in history. We also responded to the Terrorist Attacks of September 11, 2001; the 2004 Indian Ocean earthquake and tsumani; Hurrican Katrina in 2005; the 2010 Haiti earthquake; the 2011 Japan earthquake and tsumani; and Hurricane Sandy in 2012 among many, many other public health crises.
Please enjoy these short videos to learn more about
the Commissioned Corps of the U.S. Public Health Service
Deputy Surgeon General RADM Boris Lushniak

DEC 2011

(featured in the above video)

17th US Surgeon General Dr Richard Carmona
OCT 2012
(featured in the above video)
For many people, the U.S. Surgeon General serves as a point of reference when learning about the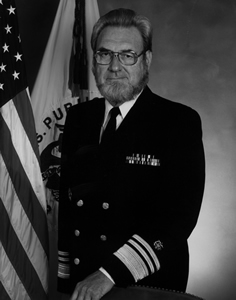 Commissioned Corps of the U.S. Public Health Service. You may recall one of our more recognizable Surgeons General, VADM C. Everett Coop, or you may think of the "Surgeon General's Warning" on the packaging of tobacco and alcohol produc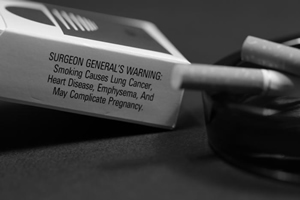 ts. Either way, the U.S. Public Health Service has a rich and distinguished history, starting with its establishment in 1798 when the "Act for the Relief of Sick and Disabled Seamen" was signed into law. The Commissioned Corps was later formalized in 1889 by an Act of Congress, making it a federal uniformed service. Today, the Commissioned Corps of the U.S. Public Health Service is one of seven uniformed services of the United States, along with the Army, Navy, Air Force, Marine Corps, Coast Guard, and the National Oceanic and Atmospheric Administration (NOAA) Commissioned Officer Corps.
The Commissioned Corps of the U.S. Public Health Service is made up of approximately 6,600 officers distributed among 11 professional categories: dentists, dietitians, engineers, environmental health, health services (basic and applied sciences, dental hygienists, health administrators, health information technology, medical laboratory sciences, optometrists, physician assistants, psychologists, public health, and social workers), nurses, pharmacists, physicians, scientists, therapists (audiologists, occupational therapists, physical therapists, respiratory therapists, and speech language pathologists), and veterinarians.
The mission of the U.S. Public Health Service is to protect, promote, and advance the health and safety of our Nation. The Commissioned Corps accomplishes this mission through rapid and effective response to public health needs, leadership and excellence in public health practices, and advancement of public health science. Public Health Service officers are stationed in approximately 800 locations around the world, most holding positions in agencies under the Department of Health and Human Services, such as:







• Agency for Health Research and Quality
• Centers for Disease Control and Prevention
• Centers for Medicare and Medicaid Services
• Food and Drug Administration
• Health Resources and Services Administration
• Indian Health Service
• National Institutes of Health
• Substance Abuse and Mental Health Services
Administration

A smaller number of Public Health Service officers hold positions with agencies under other cabinet departments, such as:

• Military Health System
under the Department of Defense
• Bureau of Prisons
under the Department of Justice
• Immigration and Customs Enforcement
under the Department of Homeland Security
For additional information, please visit the following websites:
If you are still interested in learning more about the Commissioned Corps of the U.S. Public Health Service, please feel welcomed to post a question/comment on my blog or send me an email at the below address and I will be glad to respond.